Elba Township
For township news and updates, click here.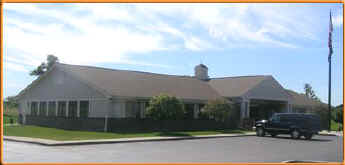 Welcome to Elba Township
Elba Township is located in the southwest portion of Lapeer County, Michigan. Established in 1838, this small community of 5500 residents thrives on the peaceful living environment and rich heritage. Elba offers pristine lakes and beautiful rolling farmlands. Elba is a convenient commute to nearly any location, using the I-69 highway, which travels through the center of the Township.
Elba Township Hall is located at the corner of Hadley & Lippincott Roads. The Supervisor, Clerk, Treasurer and Assessor's offices are here to help you with any questions that you may have.
The township offices are located at 4717 Lippincott Rd., Lapeer, MI 48446, and the phone number is 810-664-2332.
Township Hall Office Hours:
Monday        9am-6pm (Township Hall will be closed on 12/26)
Tuesday       9am-4pm
Wednesday  9am-4pm
Thursday      9am-4pm
Friday           Closed 
(Also closed some Holidays) 
Follow us on @FACEBOOK
Special Bulletins
-We are happy to announce that our scrap metal and tire drive which took place on 4/29 brought in $3000 for the Elba Township Park fund. A BIG Thank You to all the volunteers who came out to help on that rainy day; to everyone who donated and to 1800ROLLOFF for partnering with us again. 
-During our general board meeting on 5/22 we celebrated Fire Chief, Mike Burke. Thank You for 51 years of service.
Elba Township Memorial Park engraved benches available for purchase. Engrave with business name, in memory of a loved one, or family name. Contact the Elba Township Clerk's office for more information (810) 664-2332 ext. 408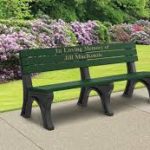 ---
BOARD OF REVIEW MEMBER AND PLANNING COMMISSION POSITION OPENINGS AVAILABLE
Please contact Mike Boskee, Township Supervisor if interested.
---
TREASURER'S OFFICE -Katie Terry, Treasurer; Jacqueline Wellington, Deputy Treasurer
Any 2022 taxes that were still owing as of 3/1/23 are currently in the process of being transferred to the Lapeer County Treasurer. New tax amounts should be calculated by mid-March and will be available only through the county office. 
(810) 667-0239
255 Clay Street. Suite 303
Lapeer, MI 48446
*No payments can be accepted at the township office after 2/28/23* 
Summer taxes will be mailed July 1st 2023 and are due without interest by 9/14/23
---
SUPERVISOR'S OFFICE – Mike Boskee, Supervisor
Potter's Lake Sewer User fee for Phase 2 is finalized. Bills will be mailed beginning December 1, 2017. If you have any questions, please contact Supervisor Mike Boskee.
---
CLERK'S OFFICE  – Rena Fountain, Clerk; Tammy Ivory, Deputy Treasurer
We are currently hiring Election Workers!
Click here for more information – Election Workers
For non-bias voting information from the League of Woman Voters:  https://www.lwv.org/elections/vote411
---
FIRE DEPARTMENT  – Mike Burke, Chief
ISO Rating for the Elba Township Fire Department is an outstanding 5!  This may lower residents home insurance bills.  
Read a special Thank You to Chief Burke from an Elba Township Resident.
---